Civil Litigation, Criminal Law, Bankruptcy, Probate
Bankruptcy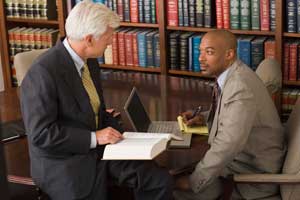 Bankruptcy has developed a negative stigma, but the reality is that many ordinary citizens find themselves with more debt than income and need to file bankruptcy. Skinner & Associates believes this solution is a last resort—if you feel trapped by debt, we can help, finding alternative solutions for many people. Designed to exchange all your debt for all your assets, the different chapters allow you to keep some money in the bank along with various personal items and equity in your home, car, and etc. The city of Columbus alone experiences almost 16,000 cases a year, so you are definitely not alone! While there are numerous chapters of bankruptcy, Chapters 7 and 13 are most common. A Chapter 7 can be over in as little as 3 months, while Chapter 13 takes longer to pay off. Not all debts can be discharged, however. To discuss all the options you have for repaying and eliminating your debt, contact our law firm in Reynoldsburg or Westerville.
Civil Litigation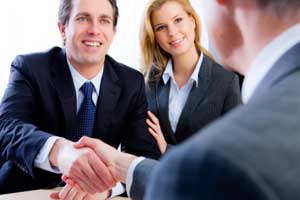 Skinner & Associates provides civil litigation in Ohio, assisting clients with employment law, corporate litigation, medical malpractice and landlord/tenant disputes to name a few. We also work with individuals seeking to reduce or eliminate debt that has become too much for them to pay back on their own. Our experienced lawyers try to settle cases through mediation whenever possible, but will fight for your rights in and out of the courtroom, getting you the results you need to move forward. Call us to discuss your options.
Criminal Law
Criminal law governs what is illegal conduct. Skinner & Associates represents and defends individuals in a number of areas of criminal law, including: felonies, misdemeanors, traffic violations, juvenile law, appeals, DWI/DUI/OVI, domestic violence, probation violation, and white collar crimes. If you have been charged with any of these crimes, contact our experienced legal team as soon as possible. We will work aggressively to fight for an outcome that is best for you while protecting your rights.
Employment Law
Employment law governs the employer-employee relationship and establishes important rights that determine what is legal and illegal in the workplace. We represent individuals and companies in a number of employment law areas. If you are an employee and believe your rights have been violated, or are a company and have questions dealing with employment related matters, please give us a call. We will work hard to make sure your rights are protected and you reach an outcome that is best for you.
Estate Planning
While thinking about the necessary arrangements surrounding your death is difficult, it is better to prepare ahead of time to protect your loved ones. Skinner & Associates works with Ohio residents to develop a plan that includes a living will, Health Care and Financial Powers of Attorney, and a HIPPA Waiver. We'll also review your estate deed for the necessary survivorship language.
Family Law
Family law governs the relationship between men, women, and children. We represent individuals in a number of areas of family law. If you have questions or concerns regarding your rights or obligations, please give us a call. We will work aggressively to protect your rights and achieve an outcome that is best for you.
Probate
Skinner & Associates works with probate law cases as well. We are equipped to assist you with adoptions, guardianships, custodial accounts, and conservatorships. We'll also show you what you need to do to change your name, release estate assets, or correct birth records. Take the guesswork out of these complex legal processes so you can get back to living your life.
Real Estate
Real estate law governs transactions between buyers, sellers, developers, landlords, tenants, and other individuals. We represent individuals and entities in many different areas of real estate law. If you have any questions or need representation in a real estate related matter, please give us a call. We will work hard to represent you and protect your interest in your legal matter.
Additional Services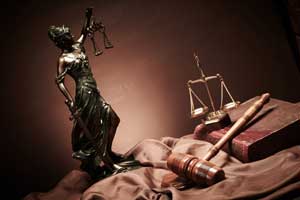 Skinner & Associates offers several other legal services in Ohio to cover almost every area of law. You can trust our dedicated and knowledgeable team of lawyers to successfully resolve several types of cases. Our additional services include:
Administrative Law
Business Law
Constitutional & First Amendment Law
Consumer Protection
Debt Representation
Intellectual Property Law
Landlord/Tenant
Personal Injury
Mediation